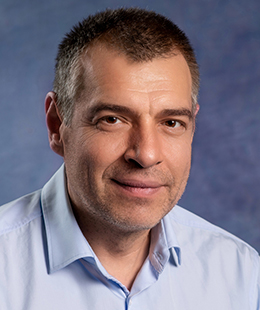 Tsvetan Alexiev
CEO, Sirma Group Holding
Tsvetan is a technology visionary, AI pioneer, and accomplished executive with over 27 years of proven leadership. He has been the Chief Executive Officer of Sirma Group Holding since 2002.
Tsvetan joined Sirma in 1993 as a software engineer and very quickly progressed into senior technology leadership role. In 2002, he was appointed as CEO of Sirma and his role has been paramount in the successful development of the Group subsidiaries.
Tsvetan holds various leadership roles within the group – Chairman of the Board of Sirma Solutions JSC and  Sirma Business Consulting JSC, a member of the Board of Directors of the Group subsidiaries – Ontotext, Daticum, and Panaton Software JSC.
Prior to joining Sirma, Tsvetan worked in R&D projects for the Bulgarian Space Program, created advanced scientific technologies in medicine and physics.
Tsvetan earned his MSc. Degree in Computer Science in 1993, at the Technical University, Sofia.