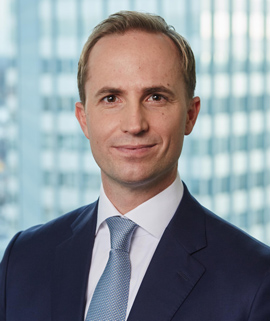 Alexander Prawitz
Head of CEE & Mediterranean, Schroders
Alexander Prawitz is Head of CEE & Mediterranean and responsible for the business and strategic development of this region.
From 2012-2017 he was Relationship Director, Global Financial Client Group, based in Hong Kong to take responsibility for the regional relationships with Schroders' major international banking clients in Asia- Pacific.
He joined Schroders in Frankfurt in 2007 as Business Development Manager for German, Austrian and Luxembourg Wholesale clients.
From 2006-2007 he was a Senior Consultant with Michael Page International and was responsible for the development of their Asset Management division.
Mr Prawitz holds a Diploma (MA) in business administration, Free University of Berlin, Berlin, Germany.